About Kysii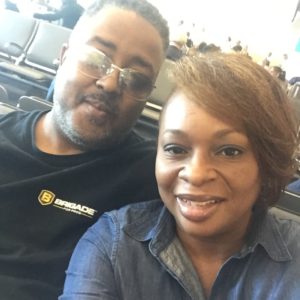 Who is Kysii?
Husband, Dad, and True hiphop head, tech junkie, and human "search engine." Kysii likes to discuss all types of subjects, and keeps a positive outlook on life. You may hear him discussing life topics, race relations, music topics,  the education system, entrepreneurship, marketing tips, tech tips and more.  And being that he is an avid music lover he loves to put together playlists and mixes that he procures.
Why Listen to Kysii?
Kysii is a typically reserved very positive guy who never rushes to relay judgement on anyone.  He seems to be well liked among his family, friends, clients and associates.  He usually shares a positive outlook on most situations.  He also is vocal and passionate about any injustices and wrongdoing that he is in disagreement with.  He is a super resourceful guy who normally would give the "shirt off his back" to help others so he has many broadcasts of insightful individuals who share valuable knowledge and advice.
Fun tidbits & Stats about Kysii:
He was class president for 3 years in High School
He played in band from junior high through college (trombone)
He created a rap group called Mind Over Matter with his longtime friend Mike Blackwell, his brother Ade, his classmate, Mark and his Wholeteam Partner, Glen.
He co-founded a music conference which ran over 13 years in Charlotte, NC "The Midatlantic Music Conference" and 3 music festivals – "The NoDa Fall Musicfest" , "The NoDa Summer Musicfest and The Fayetteville Summer Music Festival"
Huge Atlanta Falcons and Atlanta Hawks fan
Loves Music…all types
20 years as an Information Technology Professional
Technology Consultant